This lesson discusses some drum kit technique fundamentals such as finger control, rebound and the essential Single Stroke Roll.
It's interesting after all this time, real flaws in my playing that were preventing me from moving forward were a couple of simple fundamentals. A lack of finger control was keeping me from being relaxed and my single strokes (that were frankly, awful) were preventing me from being comfortable across many areas.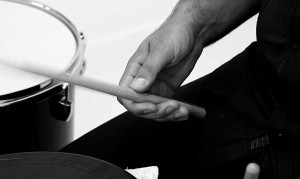 I always thought of single strokes as being relatively basic and as such, I would spend more time on other areas of learning. How wrong I was. I had a lesson with a great teacher in Melbourne and he quickly sought to rectify a problem that was clearly holding me back.
In this lesson, I spend some time talking about how to go about approaching finger control and subsequently single strokes and why I think they're both so important. For me, I approach finger control by having my thumb facing the ceiling and the first finger as the balance point. The idea is that the remaining fingers act as propulsion, throwing the stick to the drum and letting inertia or rebound bring the stick back on its own. It should feel like bouncing a ball. The thumb really doesn't move. If you can repeat the action in both hands, you can get a fast single stroke roll as you're only making the down stroke and the rebound is doing the rest. In time, you can even work on playing the up stroke too making it possible to play on even the deadest of surfaces (floor toms with loose tuning etc).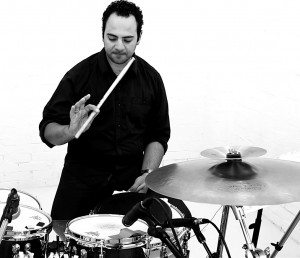 Single strokes are the most natural rudiment we can play. If you can practice finger control in one hand and really get the feel of playing the one stroke repeatedly, you'll quickly make the move to playing with both hands. This technique can filter down to your double strokes (basically two single strokes played consecutively) and then the paradiddle, where you can use the finger control to the double in the rudiment faster thus increasing overall speed.
Love to hear your thoughts on this one. Check out the video for more detail on all this!
Enjoy the lesson.
Click here to download your exclusive PDF