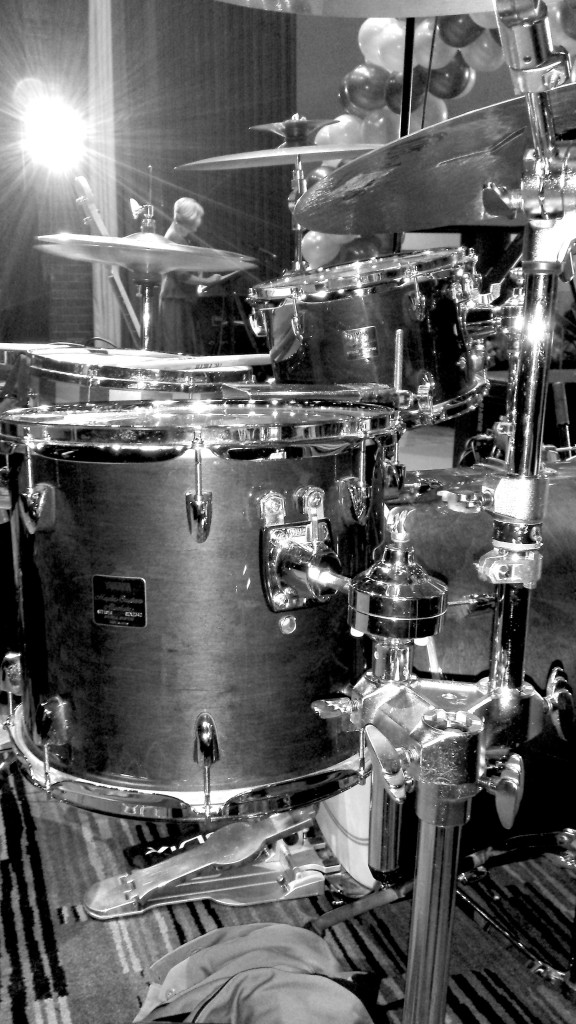 Here we have a continuation from Part 1 of this little series on Paradiddle Grooves.
The concept here, is to try and play a steady paradiddle ostinato between the hi-hat and the snare drum – keeping a backbeat accent on beat 2 and 4 so as to keep a nice groove outlined with all other notes ghosted and then add your bass drum patterns underneath.
In essence, there's a reasonable amount of independence required for these grooves. In particular, some control is really needed when playing a soft ghost note in the left hand when playing the bass drum at the same time. The temptation is to play harder on the snare drum. The crucial technique to making these grooves sound good is to ensure that you are keeping the ghost notes soft at all times. Only beats 2 and 4 on are to be accented on the snare drum. As for the right hand – it's a personal preference as to whether you want to give them a little push when played with the bass drum. It is good however, to practice them both ways – eg. sometimes accented or just soft like the snare drum.
As mentioned is Part 1, make sure you check out guys that are great at ghost notes! Steve Gadd, David Garabaldi, Dennis Chambers, Keith Carlock, Dave Weckl and many others…
If you missed it, check out the Paradiddle Grooves Lesson Part 1 here!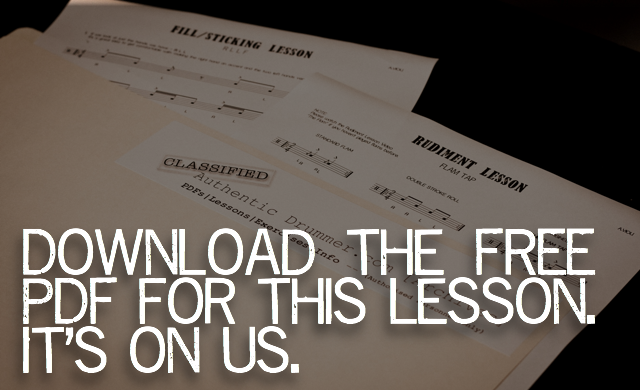 Click here to download your exclusive PDF