Violi Viral Review | Mapex P710TW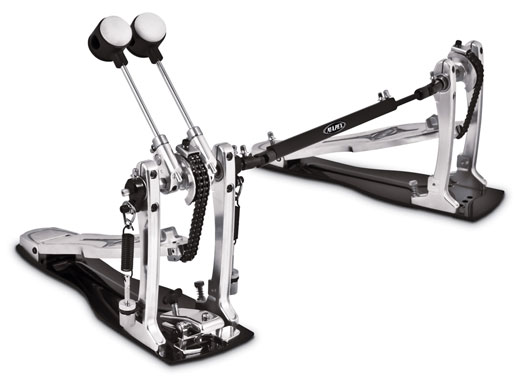 Who'd like this Mapex pedal? It's a double pedal so Metal drummers will like it but really, this is a pedal for everyone. It's well priced so even beginners will be able to get in the game but pros will definitely like it too. Guaranteed.
This pedal is claimed to be an entry-level model. But honestly, it's really good. It's as quick as anything I've played before and actually probably quicker – and this was straight out of the box. Both pedals feel the same and the smaller twin head (felt/plastic) beaters provide a nice punch coming from the head.
The P710TW has all the standard adjustment you need to make your life easy. Sometimes too much choice is bad. Best adjustment is beater angles but you can't adjust the pedal height separately. Honestly though, Mapex has it pretty right I reckon. Feels great.
The pedal has solid steel and chrome everywhere gives a sense of reliability. The thinner pedal/footprint means that you can get your hi-hat closer. There's metal spurs, a base plate and rubber soles for stability and to prevent slipping. Well-made thing this.
Overall, I Love it! For the cash this is a serious pedal. I just don't understand how Mapex has made it so quick. It was like the pedal board was stuck to my foot. This is the entry model? Crikey. Better than what I had as a kid…
RRP AUD$399
Check out the Mapex pedal range here