Violi Viral Review | Mapex MPX Hammered Steel 14×5.5″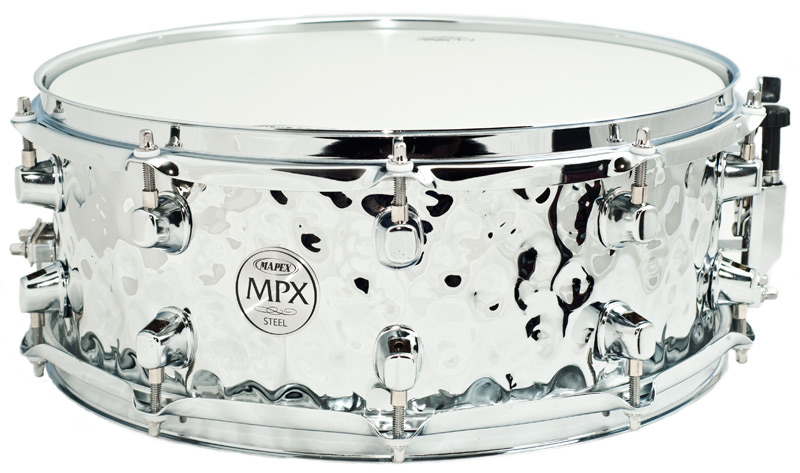 MPX are priced and aimed at beginners, people getting in the game or like me, anyone wanting a good priced snare that can kick it with some other much higher priced models.
This is a great sounding snare for the money. It's slightly drier thanks to the hammered shell. There are overtones but it's all pretty standard steel snare stuff. There's a good defined crack and some real depth to the sound, particularly when played dead centre. I loved it cranked up or likewise, tuned low and either wide open with either no or a little dampening. Sensitive all round too.
The hammered steel is very well behaved, easy to operate and get playing quickly. No need for ridiculously accurate tuning – the snare isn't temperamental. Just produces a good sound at any tension. Really performed well considering it's the "budget" range Mapex.
In terms of construction the drum looks great! The hammered shell gives real presence. The throw off and fittings aren't Mapex top/pro grade or anything but all function well. Perhaps if I'm niggling, the throw itself is smooth but the plastic tension knob is a little stiff.
Overall, it's a winner. Considering you can pay $1000+ for snares these days, the MPX presents great value for money and a sound versatile for just about anything. Why not have one in the collection for that rainy day? It's affordable, and you could always sell it to a beginner if you got over it…
RRP AUD$249.00
Check out the Mapex MPX range here.
Enjoy the vid.