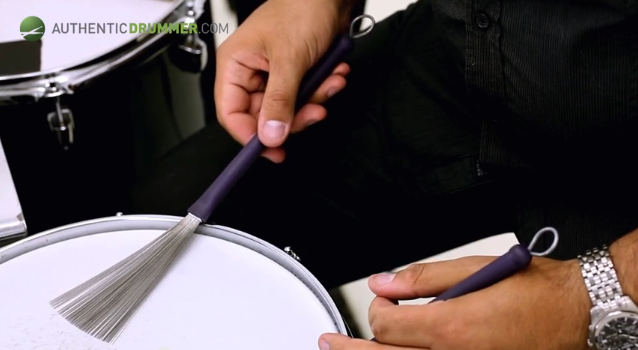 Here we have a lesson on Brushes!
Stay with me here…
Brushes are highly underrated these days. Yes, there's the tendency to associate them with 'Jazz' playing but they're actually much more versatile than that. They can create textures and moods in a way that sticks just can't do. The key to getting brushes happening to begin with though is learning to sweep. This lesson concentrates on a basic swing pattern but be sure to check out Brushes – Other Options and Sweeping Ghost Notes with Brushes lessons for some additional ideas!
Be patient with this too. Brush playing can be very personal – everyone has their own thing going on depending on how you approach the sweep and what feels comfortable. You'll see what I mean in the video. So check it out and let me know how you go!
Enjoy the vid.