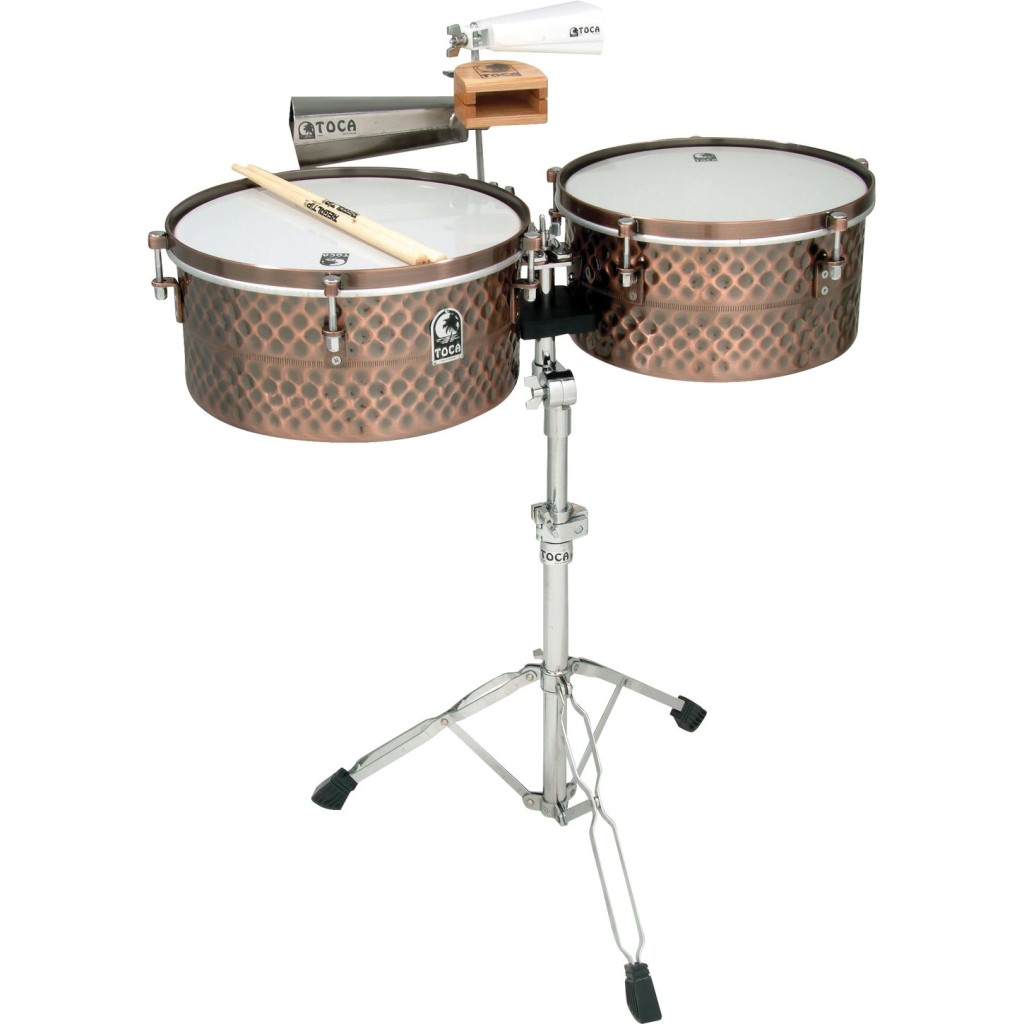 Another lesson on Salsa!
Continuing on from Part 1, which looked at what we would play in the verse of a Salsa tune, now we look at some advanced things you can do using the Cascara pattern. Essentially the video has three grooves using the Cascara.
Groove number one involves adding the left hand to 'fill in' softly where the right hand isn't playing. You end up with a very full pattern that combined with the accents, grooves along nicely. As you would have seen in the part 1 lesson, it's good to have the clave part in there as well and since both hands are now being used, the second pattern demonstrated puts the clave part in the left foot on a cowbell as seen often by Latin masters Horatio Hernandez and Antonio Sanchez. This takes some practice (particularly with placement of the foot across two pedals – check out the video for more on this) but can be very cool. Not always necessary but cool.
Last pattern I go through adds an alternate left hand part and redistribution of the other parts on the side of the floor tom and the left foot.
Latin drumming is often noted for the independence levels needed to execute the patterns accurately and this is pretty true. I must say, more often the none, you don't need to have the most complicated pattern. You need to play for the music – whatever it calls for. Something to remember. However, from a technical and learning perspective, it's good to push yourself and the indepence you learn will filter down into other parts of your playing.
Hope you get something out of this. Stay tuned for a third lesson on Salsa.
Enjoy the vid.