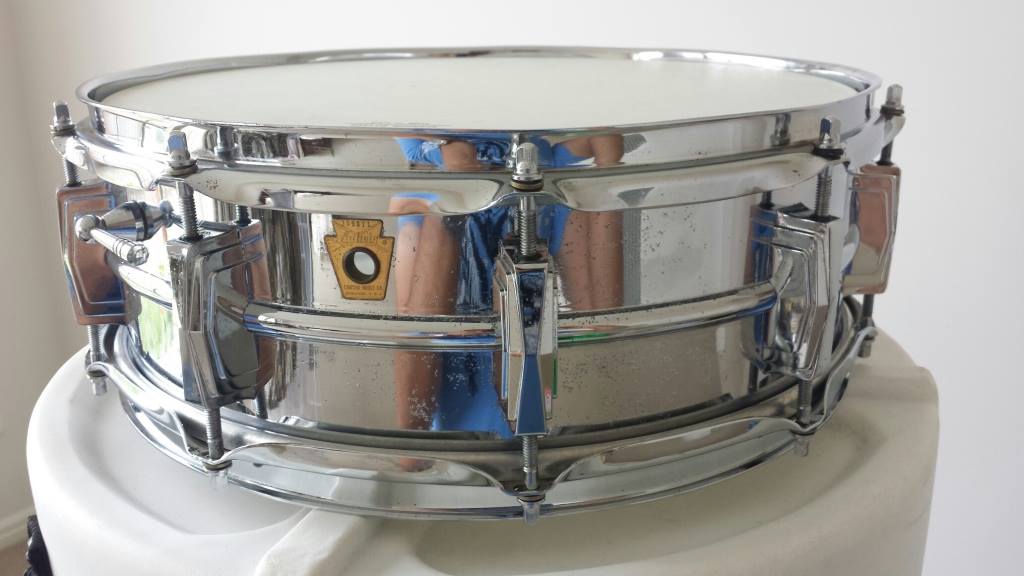 This is a very controversial subject actually. But before the emails start flooding in let me just say that this is MY opinion only and everyone will inevitably have their own take on this very essential technique – STICK GRIP.
My approach to this has changed a lot over the years but I think I've found something that works for me and I believe I can justify why it does.
The video drum lesson below outlines how I approach holding the stick and where the balance point of the stick is. I also crucially talk about why my grip changes as I move around the drums. It's all for the sake of ergonomics and ease of motion. I do switch regularly between German (Palms down) and French (Thumb facing ceiling) grips. I believe as you move around the drums say from the snare to the floor tom, your hands need to alter to keep the body comfortable.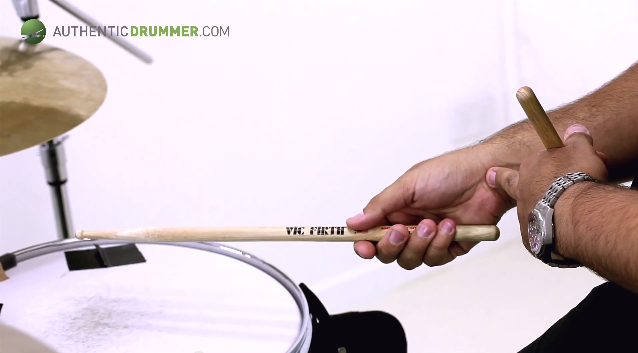 After watching the lesson here are some notes to remember about Stick Grip.
1. Grip the stick with the first finger and thumb about a 3rd of the way up the stick from the base. On a Vic Firth stick this is usually about where the American Flag is on the logo.
2. Let the fingers wrap around the stick. Don't get too precious about where the base of the stick falls in the hand. It make need to change depending on what you're doing.
3. When you go to play both hands on the snare drum, you should get a natural triangle. Don't hold a weird and un-natural position. It's a waste of energy.
This lesson also talks about the Three most essential rudiments we have – Single Stroke, Double Stroke and Single Paradiddle. Really, I can't stress enough how important these are. Everything we do on the drums can be traced back to these basic techniques.
Like I said, approaches to these essentials are VERY personal. If you check out Dave Weckl and Keith Carlock, they have extremely different approaches to holding the stick. Like, radically different, but each one is justified and works for them. For me, my eyes were opened when I had a discussion with a teacher of mine about this and finally understood that it's ok to alter the grip to make it work for you.
Check out the lesson and me know your thoughts. I'd be very curious. My lesson on Finger Control also touches on essential techniques. Check it out here.
Enjoy the video.