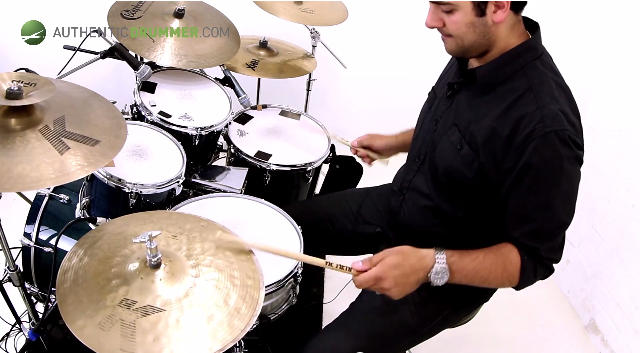 Adrian is proud to be your teacher as part of Authentic Drummer.com and is passionate to share his love of drums and all things music with everyone who wants to learn.
———————————————————————————————————-
Adrian has performed both nationally and internationally on the drums. Some highlights include playing to tens of thousands of people at the Edinburgh Fringe Festival Scotland, Australian Formula 1 Grand Prix and Australian Melbourne Cup Carnival, Flemington.
Adrian recently recorded on the Platinum/ARIA award winning album 'Sharkmouth' by Russell Morris. His work on 'Sharkmouth' was featured in Audio Technology Magazine. More recently, Russell Morris asked Adrian back to record on his latest album 'Van Dieman's Land'.
Adrian has also performed with Daryl Braithwaite, Joe Camilleri, Brian Cadd, Tim Cambell, Brian Mannix (Uncanny X-Men), Scott Carne (Kids in the Kitchen), Dale Ryder (Boom Crash Opera), Normie Rowe, Natalie Gauci (Australian Idol), Dukesy & The Hazzards, Connotations Band, Vatos Locos, Wacky Entertainment, Sarah Capodicasa, Carmen Hendricks, Jerson Trinidad (The Voice), The White Tree and The Baker Boys.
Originally from Gippsland, Adrian moved to Melbourne in 2000 to study music at Monash University and graduated with a Bachelor of Music with Honours and a Diploma of Education in 2004. Since that time, Adrian has specialized in performing on the drums and educating up and coming drummers at a variety of secondary schools in the metropolitan area as well as private students.
———————————————————————————————————-